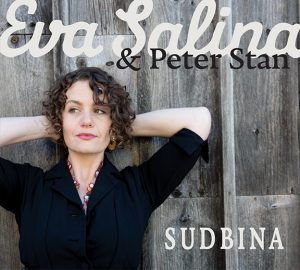 Eva Salina & Peter Stan announce the release of their new recording, SUDBINA: A Portrait of Vida Pavlović.
In their collaboration, Eva Salina & Peter Stan pick up and continue an interrupted legacy of empowered female voices in Balkan Romani (gypsy) music.
The album features eight songs from the late Serbian Roma singer Vida Pavlović, and will mark Eva Salina's first album as a duo with accordionist Peter Stan.
Preview the album here or purchase it directly from Eva here.