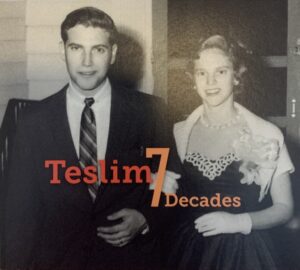 In this album, Teslim's second, Kaila Flexer and Gari Hegedus are joined by numerous special guests in a tribute to Kaila's parents, Abe and Bobbie, who met when they were 11 years old and have been together for over seven decades.
The musicians of Teslim come from different musical worlds, but all share a love of Turkish and Greek folk music, Turkish classical music and other Balkan and Middle Eastern traditions. They thrive on study and rehearsal, and as composers love working collaboratively arranging one another's work.
Gary Hegedus - oud, saz, mandocello; Elana Brutman - Cretan lyra with sympathetic strings; Josh Mellinger - frame drum, tonbak, cajon, table; and Kaila Flexer - violin, tarhui.
Available streaming or as a digital album ($7) or as a CD ($15) from  kailaflexer.bandcamp.com/album/7-decades