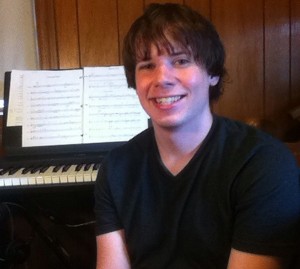 Location: Pittsburgh, Pa.
Occupation: I am a full-time undergraduate student at the University in Pittsburgh majoring in music and anthropology. After earning my bachelor's degree, I hope to enroll in graduate school in order to study Romani music and culture.
Connection to Balkan music/dance: I play the trombone and mandolin in the University of Pittsburgh Carpathian Ensemble, which is not limited to the Carpathian Mountains but also counts pieces from countries all over Eastern Europe (including the Balkans!) in its repertoire. Beyond this, my studies of Romani culture intersect with Balkan music very often.
Number of times at Balkan camp: This was my first time attending the camp, but it will certainly not be my last!
Memorable moment at camp: There were so many unforgettable moments, from performing with Čoček Nation, the Trans-Carpathian Ensemble, and Michael Ginsburg's brass band as part of Carol Silverman's Romani singing class, to simply picking up the Balkan dance styles from following along at each night's event. I don't think I met a single person that was at all unwelcoming and was not obviously passionate about Balkan music and culture. Time and time again, the teaching staff revealed themselves to be some of the greatest teachers I've ever had.
One specific experience that comes to mind took place at the kafana on the final night of camp. I was outside by the grill enjoying the music, when my tambura teacher, Bill Cope, noticed me and handed me a baglama. Although I had never heard of this instrument, Bill insisted that I play along with the group and briefly went over the basics with me. For the next hour or two I followed along while Bill would give me a sporadic tip, and gradually I became comfortable with an instrument I had never even touched prior to that night. It was a great time and I feel as though this experience captures the incredibly friendly and approachable attitude of the camp's teaching staff.