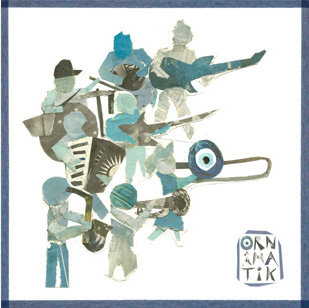 OrnâmatiK is a group from Ann Arbor, Mich., that plays music from all over the Balkans, including regions of Turkey, Armenia, Greece, and Bulgaria.
Members are: Derek Worthington - trumpet; Andy Warren - trumpet; Eric Schweizer - saxophone, clarinet; Bethanni Grecynski - trombone; Matt Endahl - accordion; Darrin James- guitar; Ben Rolston - bass; Xavier Verna - doumbek; and Drew Schmieding - drum set.
You can get the 7-track album for $7 USD in the digital format of your choice at bandcamp.com.
Read more about the group here.