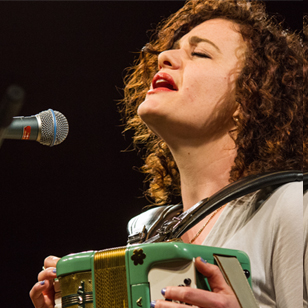 Now available for preorder: Eva Salina's first large ensemble recording, a tribute to Šaban Bajramović, the legendary Romani singer and composer from Southern Serbia.
With Šaban's songs, transformed by an imaginative and capable international collection of musicians, Eva casts off gender and genre, welcoming input from diverse forms of dance music while paying respect to one of Romani music's all-time greatest voices.
Visit www.evasalina.com for more information and to preorder.