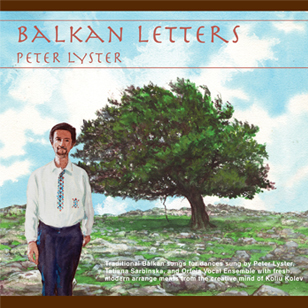 Traditional Balkan songs and dances sung by Peter Lyster, Tatiana Sarbinska, and Orfeia Vocal Ensemble with fresh, modern arrangements from the creative mind of Koliu Kolev.
This 18-track recording includes performances of Devojko Mari Hubava; Bjah Pil Vino; Aksano, Mlada Nevesto; Jove Malaj Mome; Pitat Me, Mamo, V Selo Momite, and many others.
To order the CD and individual tracks, go to CDBaby.