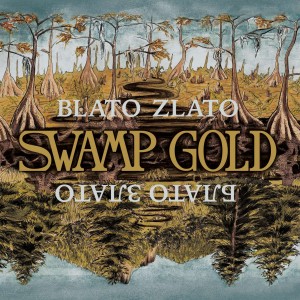 Blato Zlato ("Swamp Gold" in Bulgarian) is a New Orleans-based Balkan band featuring close three-part vocal harmonies and hard-hitting instrumentals.
Formed in 2015, the band performs folk and composed music from the Balkans and Eastern Europe, with a particular focus on Bulgarian songs and improvisational, dreamy, full-energy arrangements.
Their debut album, Swamp Gold, features traditional Bulgarian and Eastern European melodies interpreted through languid, dark arrangements and improvisational continuous transitions.
Lou Carrig – accordion, vocals, Ian Cook – violin, Annalisa Kelly – vocals, Pete Olynciw – upright bass, Ruby Ross – vocals, Boyanna Trayanova – percussion.
$15 or $10 digital at Bandcamp. Blato Zlato website