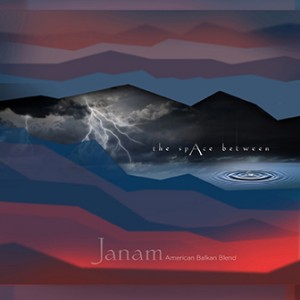 JANAM blends Balkan and American roots and original music, creating rapturous acoustic textures, whirling rhythms and stunning vocal harmonies. Janam features Juliana Graffagna, voice, accordion; Dan Auvil, percussion, kaval, voice; Tom Farris, laouto, guitar; Gari Hegedus, oud, saz, mandocello, violin; and Lila Sklar, violin, voice. http://www.janamband.com
"We recorded 1o of our favorites," says Juliana Graffagna. "A mix of colorful original tunes by Gari and me, and beautiful songs from Crete, Romania and the Appalachians. Our friends and fab musicians Dan Cantrell, Eric Perney and Myles Boisen make stunning appearances on the album and the discs are beautifully designed by Dan Auvil.
Available at CDBaby.