New recordings and books by folks in the EEFC community. Names in bold type indicate EEFC Workshop campers, staff, teachers, and other EEFC supporters.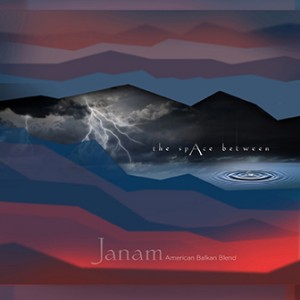 JANAM blends Balkan and American roots and original music, creating rapturous acoustic textures, whirling rhythms and stunning vocal harmonies. Janam features Juliana Graffagna, voice, accordion; Dan Auvil, percussion, kaval, voice; Tom Farris, laouto, guitar; Gari Hegedus, oud, saz, mandocello, violin; and Lila Sklar, violin, voice. http://www.janamband.com
"We recorded 1o of our favorites," says Juliana Graffagna. "A mix of colorful original tunes by Gari and me, and beautiful songs from Crete, Romania and the Appalachians. Our friends and fab musicians Dan Cantrell, Eric Perney and Myles Boisen make stunning appearances on the album and the discs are beautifully designed by Dan Auvil.
Available at CDBaby.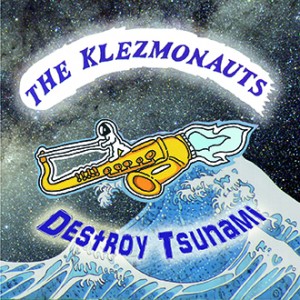 This is a live release from Eugene, Oregon's one and only klezmer band. It's already been called Indo-Afro-Peruvian-klezmer fusion. Sometimes contemplative, other times a shout to get up and dance, The Klezmonauts' music holds no allegiance to any single approach; instead, they freely toss their individual influences into the mix. Fretless electric bass and percussion hold together intricate melodies that weave dreamy scenes that conjure up life in the old shtetls of Europe with a modern fusion of world instrumentation.
Catchy original and traditional klezmer with world, jazz musical influences; clarinet, violin, mandolin, electric bass, cajon, doumbek, sitar and sarod. Members include Chip Cohen, Mike Curtis, Michael Rubinstein, Jeremy Wegner and Ken Sokolov.
Available at CDBaby.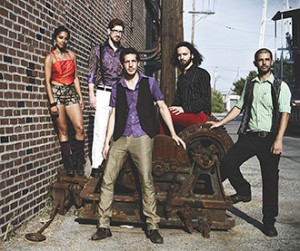 Tipsy Oxcart plays electric, sweaty, bumpin' Balkan music, channeling the spirit of 36-hour weddings to keep the crowds dancing until the sun comes up. Serving up originals and fresh, upbeat arrangements of urban dance tunes, the band deviously infuses the sounds of Southeastern Europe with elements of jazz, funk, and more. Dig naughty violin solos, atomic accordion grooves, freak-me-out clarinet, and the baddest rhythm section this side of the Mediterranean.
Connell Thompson (reeds), Maya Shanker (violin), Dani Danor (drums), Ayal Tsubery (bass), Jeremy S. Bloom (accordion). The album also features guest percussionist Nezih Antakli.
"Our story may be interesting to the community since we represent the next generation of Balkan music-makers here in the states (the band is mostly in our mid-twenties)," says accordionist Jeremy S. Bloom. "We see ourselves as doing something a bit different by approaching so-called 'authenticity' differently than many of the other bands out there. We try to appeal to both folk dancers and our peers who have zero exposure to this kind of music. For that we constantly immerse ourselves in Balkan musical tradition, but also have a willingness to remain true to our own musical identities. Sometimes it pisses people off, but we really take pride in this aspect of the group. We observe an environment filled with either bands trying very hard to 'authentically' reproduce Balkan styles, or on the other side, bands which market their music as Balkan/'Gypsy' with no true understanding of the musical traditions they're referring to. We like the place we've found outside of that spectrum."
Check their website for updates.